Our Partners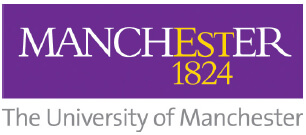 Prof Andrew Brass
Professor of Bioinformatics
Born in Yorkshire. Obtained a Degree in mathematical physics at Nottingham - PhD in Edinburgh (working on supersonic conductors). NATO postdoctoral fellowship to work at McMaster University in Canada where he worked on high temperature superconductivity and particle physics in 2 dimensions (anyone theory). Following Canada changed tack completely and started a one year postdoc (funded by the EU) looking at protein engineering. Been at The University of Manchester ever since, moving between Departments, Schools and Faculties. Focus has consistently been on education (the world's first bioinformatics face to face and distance learning Masters courses) and thinking like a physicist/data scientist about problems in health and biology - ideally ones involving parasites, immunology and big messy data sets!
Dr Ang Davies
Senior Lecturer in Clinical Bioinformatics and Genomics
Ang Davies graduated with a BSc in Biochemistry from the University of Bath, before completing a PhD in Molecular Biology at Warwick University. She then undertook a postdoctoral research fellowship at AstraZeneca and moved to Renovo a biotech company in Manchester as Principal Scientist working in drug development analytics. Ang is a Senior Lecturer in the Faculty of Biology, Medicine and Health at The University of Manchester and is Programme Director for the Clinical Sciences (Bioinformatics) masters programme at Manchester, contracted by Health Education England. She leads the development of online education in the areas of clinical bioinformatics and genomics and led the development and delivery of a massive online open course (MOOC) in Clinical Bioinformatics (https://www.futurelearn.com/ courses/bioinformatics) and also the world's first online course in this area (http://bit.ly/ ClinicalBioinformatics). Ang's research interests include the use of blockchain and smart contracts to permit sharing of genomic data and is also principal investigator leading a research collaboration with UK-based genomic testing company, Molmart, to develop an interface for the interpretation of variants from exome screening data.
Dr Mamoona Mushtaq
Research Associate
Mamoona Mushtaq is a Bioinformatics Research Associate at the University of Manchester. She has been working on a collaborative research project between the university and Molmart. She holds a Ph.D. in Bioinformatics from University of Agricultural Sciences, Uppsala, Sweden, and a BSc in Bioinformatics from International Islamic University Islamabad (IIUI), Pakistan. Mamoona is a practiced researcher equipped with hands-on experience of next-generation sequencing data analysis including whole genome assembly, annotation and comparative and evolutionary analysis of different bacterial species. She has also worked as an Assistant to Professor at IIUI Pakistan, where she had delivered lectures to the Bioinformatics students and provided them training on the use of different bioinformatics tools while supervising their research projects.

Formed in 2010, Deepbridge was founded with the aim of building an investment team that could redefine the growth capital market. Deepbridge's purpose is to provide reassurance to investors by enabling them to invest alongside their team of passionate, experienced and fair-minded specialists.
Deepbridge's technology and life sciences focused team consists of a genuine blend of people who know what it's like to run a business and who have a balanced approach between being good investors, strong managers and practical operators.
Deepbridge believes in supporting, mentoring and investing alongside energetic, high performance management teams. Deepbridge's ambition is to help their businesses achieve their full potential and thereby provide the best possible outcomes for our investors.
Our Vision
To help families make life-changing decisions at critical points in time