Our diagnostic tests
SureMart
SureMart – For a couple planning a family, this test provides security and an actionable outcome. SureMart identifies the risk for the couple of passing on a pathogenic gene mutation to their child. Following the test, we can provide advice and solutions to minimise the genetic risk of having an unhealthy child.
ExoMart
This test provides a diagnosis for children or adults with undiagnosed genetic disease. ExoMart screens the individual's Exome sequence – the coding part of DNA – and identifies the genetic mutation(s) responsible for the condition. Following the test, our genetic counsellors provide advice on an actionable course of treatment. We also offer genetic counselling to close family members to help them make informed life choices.
people worldwide
are living with a rare
genetic disease
Genetic disease
can be prevented...
it cannot be cured
of rare diseases
are caused by
faulty genes
How can I use SureMart in my medical practice?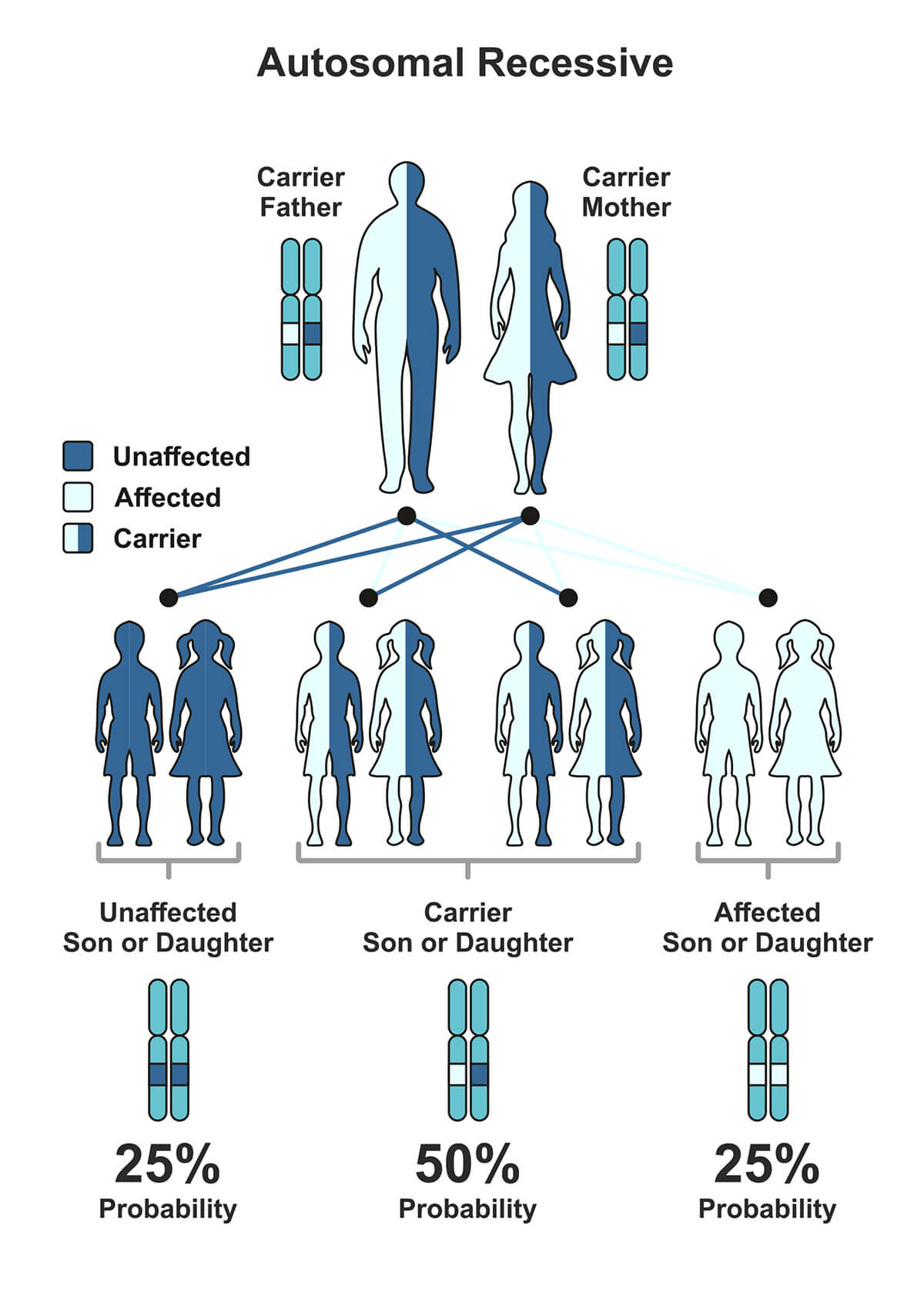 Each individual carries on average several tens of mutations that are potentially pathogenic when they are in the homozygous state, but benign when they are in the heterozygous (=carrier) state.
Carriers are phenotypically normal and therefore not aware that they harbour a potentially pathogenic mutation.
The probability of both members of a couple being a carrier of the same mutation is on average 2~3%.
The probability doubles when both members of a couple come from the same family (consanguinity).
When both members of a couple are carriers of the same mutation, the risk of having an affected child is 1 in 4 (25%).
The affected child will be phenotypically abnormal – the severity of the phenotype is variable depending on the specific mutation.
SureMart identifies the mutation(s) that the couple carry in common.
I am interested in talking to MolMart about this test.
Q

What conditions does SureMart test for?
SureMart identifies all pathogenic and likely pathogenic mutations that the couple carry in common, as well as any X-linked mutations (passed on by the female). SureMart is one of the most extensive tests available on the market and screens for over 10,000 known mutations. As more mutations are discovered, we are constantly updating SureMart to include all novel mutations.
Q

What is the test's sensitivity?
The test has the same sensitivity as Whole Exome Sequencing in identifying pathogenic and likely pathogenic variants. However, pathogenic variants will only be reported if relevant for the purpose of family planning. Optionally, we can report on incidental findings relevant to the carrier.
Any couple planning to start a family together. SureMart is strongly recommended for couples that come from the same family or where there is an existing family history of suspected genetic disease. If a couple already has a sick child, ExoMart analysis may be more relevant. We can advise you on the most appropriate course of action.
Q

What ACTIONS can the couple take once they receive the result?
If no pathogenic mutations are identified, no action at this stage is required. Pre-Implantation Genetic Screening (PGS) or Prenatal diagnosis can still be offered to the couple when they are expecting to exclude aneuploidies and other de novo conditions in the embryo. If a pathogenic mutation is identified, the couple have the option of Pre-Implantation Genetic Diagnosis (PGD) at the time of IVF to select implantation of healthy embryos. Genetic testing can also be provided at the time of prenatal diagnosis either by an invasive method (amniocentesis, CVS) or non-invasively.
If you'd like more information about how we can help you,
give our team a call on +44 161 920 8814 or email info@molmart.co.uk